Industrial Lamp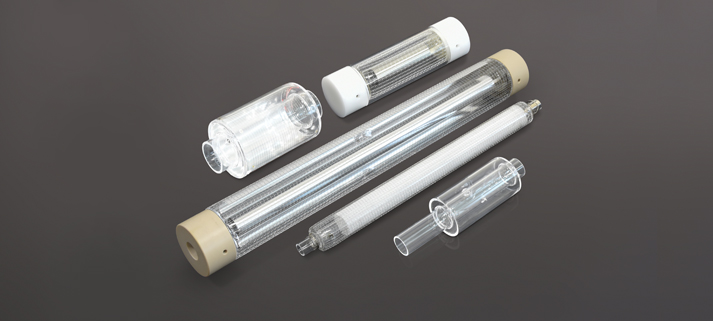 Features & Benefits
▪ Mercury Free
- Environmental Friendly
▪ Effective Germicidal Wavelength (Peak at 222nm)
▪ More Effective Reduction of Viruses, Bacteria, and Spores than 254nm
▪ Wide Operating Temperature
(Not affected by ambient temperature)
▪ Instant On/Off at Full Output Power
▪ Various Product Lineup
(12~40W, 100W, 240W and more)
Applications
▪ Air / Surface / Water Disinfection
Safe 222
TM
, UNILAM EXCIMER LAMP SERIES
It is well-known that the radiant power of general
mercury lamps (Low pressure mercury lamp) is very
sensitive to ambient thermal changes.

Fig.2 shows the temperature stability of a Unilam
Safe 222 TM excimer lamp compared
to that of a low pressure mercury Lamp (LP lamp)

Unilam Safe 222 TM Excimer lamp needs no warm-up
time and radiant power was maintained within a range
of 96% to 100%, while conventional germicidal UVC lamp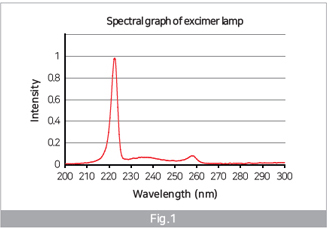 LAMP SPECIFICATION

Warning
* Do not touch bulb with bare hands.
* When handling the module, be sure to wear protective gloves.
* Never touch the module when it is on, or soon after it has been turned off, as it is hot and may cause burns.
* When you operate lamp, please follow detailed safety instructions provided by Unilam.
* FDA disclaimer – Food and drug administration statement. This is not evaluated by the U.S Food and Drug Administration.
This product is not intended to diagnose, treat, cure or prevent any disease.