Industrial Lamp
Super High Pressure Short Arc Lamp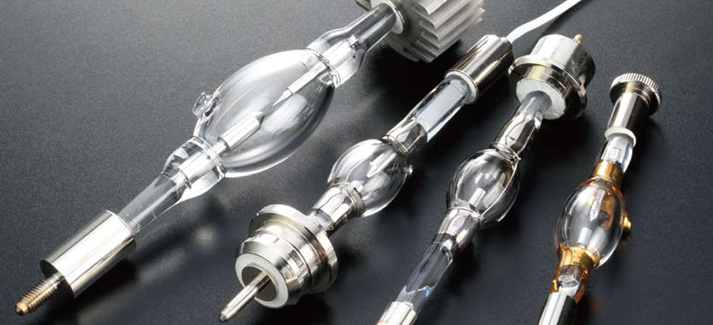 Description
SHMA Mercury Lamp series is a durable high-luminance light source with stable emission strength.
SHMA Xenon Mercury Lamp series (Deep UV Lamp) is a point light source with high-luminance.
SHMA Xenon Lamp series has the continuous spectrum similar to the visible and infrared region of daylight.
SHMA Metal Lamp series provides a high–luminance point light source even with low power.
Application
▪ Exposure for wafer, LCD, PCB, UV adhesion, Inspection (scratches on a glass or wafer), etc.
▪ Projector, Solar Module, Searchlight, Fiber Lighting Device etc.
▪ Used as the light source for inspection and analysis device.
Specification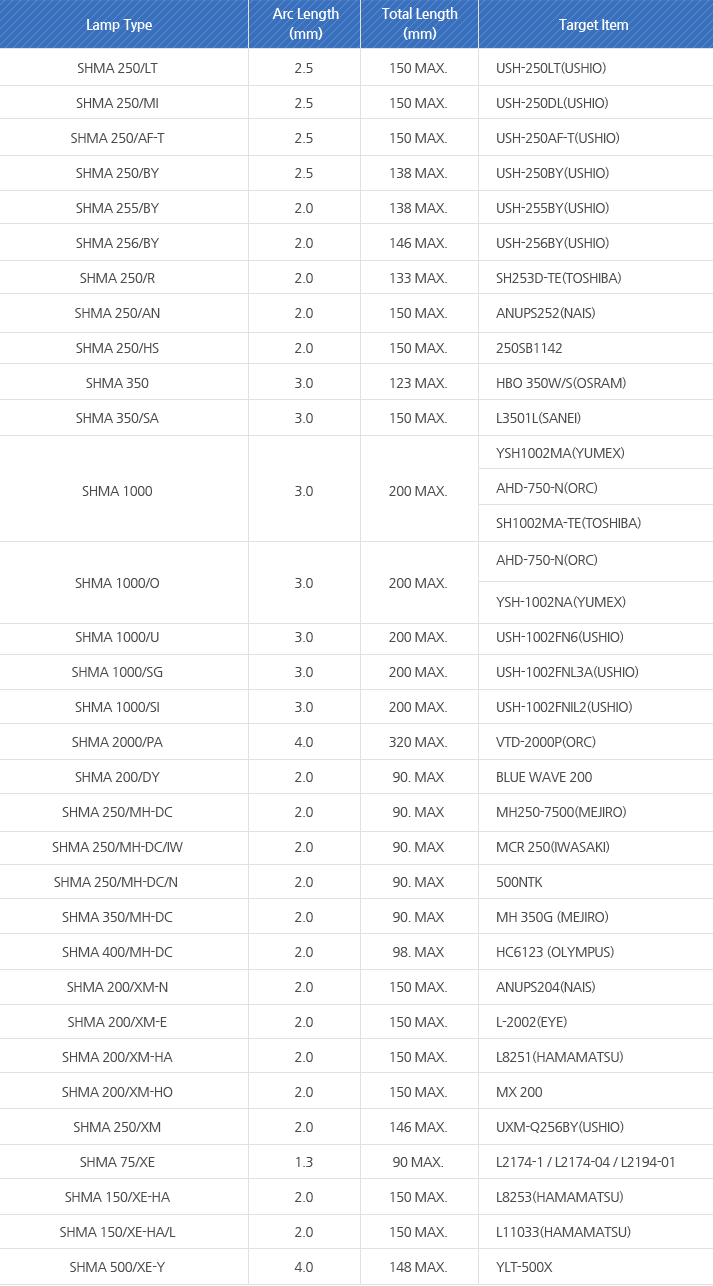 * Products of other specification than those described above can be provided
(The models above are representative ones)
* Please inquire about development request.
SHMA 250/LT

SHMA 250/BY

SHMA 250/MH-DC

SHMA 2000PA

SHMA 250/AN

SHMA 250/MI